Welcome to FK Conrod Motors
If you live in Thomastown, Reservoir, Bundoora, Epping, Lalor, or the surrounding areas and are looking for a local family-owned mechanic's workshop that focuses on honesty and friendly customer service, you've come to the right place.
Our Service and Repair Centre officially opened its doors in 1975. Since this time, we have serviced all makes and models, offering our valued customers professional service and advice at competitive prices. We pride ourselves on being honest, reliable and affordable. We take the time to get the job done right, which is why we guarantee the work that is performed through our workshop.
Paul has been in the automotive industry since 1998, taking over the business from his father, who ran the business once his father retired, making F & K Conrod Motors a third-generation family workshop.
Paul focuses on customer service, so if you need an honest, friendly mechanic who always goes the extra mile for their customers, contact one of our friendly staff today!
OUR SERVICES

Logbook Servicing
Petrol
Diesel
Maintain your new car warranty!

Inspections
Pre-purchase Inspections
Pre-trip Inspections

Brakes
Component Replacement
Machining
Hoses
Restorations

Steering and Suspension
Wheel Alignments
Shocks and Springs
Wheel Balancing
Bushing Replacement
Power Steering Repairs and Replacement

Engine Repairs
Rebuilds
Reconditioning
Engine Replacement
Cylinder Heads
Camshaft
EFI Diagnostics

Clutches and Transmissions
Servicing, repairs and replacements
Manual and automatic transmissions
Differentials
CV Joints

Exhausts
Repairs and Replacement

Upgrades

Cooling Systems
Radiator and Heater Repairs and Replacement
Head Gaskets
Coolant Flush
Thermostats

Other Services
Auto Electrical Diagnostics
Tyres- Car and 4×4
Windscreens
Arrange your next appointment
What our awesome clients say
Recent testimonials from happy clients

Paul's a genuinely wonderful and trustworthy mechanic. He spoke to me about what was going on and the options I had and always does a really good job using good parts and has been really good at getting it done quickly so my car hasn't been off the road for too long. I highly recommend Paul.

Paul is an excellent mechanic, taking over the business from his father. Have been a loyal customer of Conrod Motors for over 35 years.

Absolutely the best mechanic going around. Friendly, honest and reliable service.

Paul is amazing and honest-  very rare to find in a mechanic. Also very good price wise and timely return of vehicle.

Always great to deal with, friendly honest service.

Opening Hours:   Monday to Friday 8:00am -5:30pm & Saturdays by appointment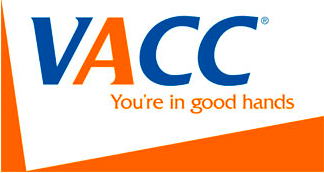 ©All rights reserved. FK Conrod Motors. Powerpage Website by OurAuto Digital